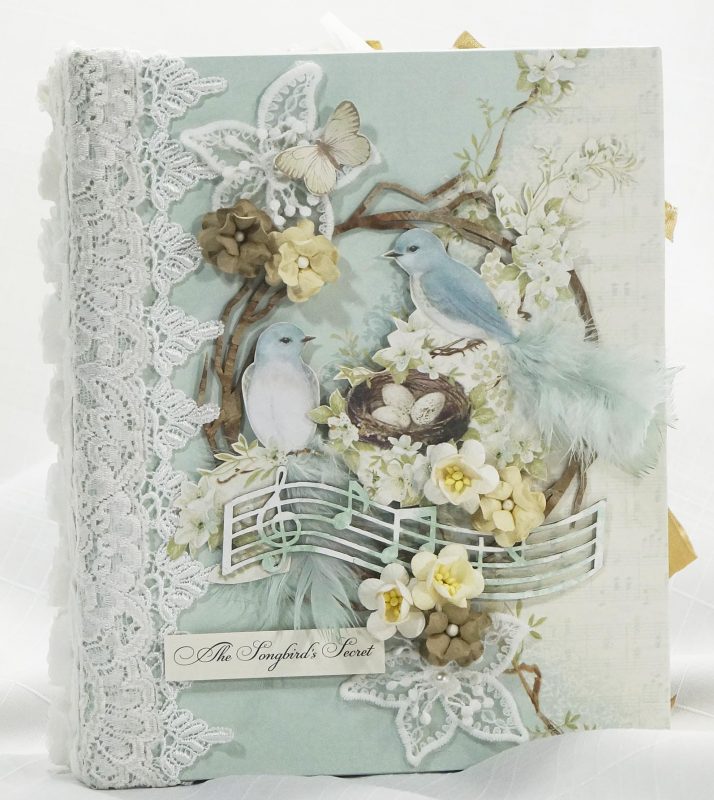 This is my first Guest Designer project.
The Songbirds Secret is a gorgeous and versatile paper collection!
 It's wonderful That Pion Design has solid colored card stock that matches perfectly!

Cut out's from Grandma's Attic add so much romance to projects.
You can watch a video walk through of this album on my You Tube Channel and see all it's details and ways that I used The Songbird's Secret papers.
/Terry
Pion products:
The Songbird's Secret – Nesting birds PD8401
The Songbird's Secret – Perching bird PD8402
The Songbird's Secret – Dreamcatchers PD8403
The Songbird's Secret – In the nest PD8404
The Songbird's Secret – Pendants PD8405
The Songbird's Secret – Apple orchard PD8406
The Songbird's Secret – Blooming branches PD8407
The Songbird's Secret – Marigold PD8408
The Songbird's Secret – Apple blossom PD8409
The Songbird's Secret – Borders PD8410
The Songbird's Secret – Memory notes PD8411
the-songbirds-secret- Tags PD8412
images-from-the-past-the-songbirds-secret-pd1624
Pion Design Palette – Pion blue I PD6109
Pion Design Palette – Pion ocra I PD6135
Pion Design Palette – Pion green II PD6108
From Grandma's Attic – Spring greeting PD133