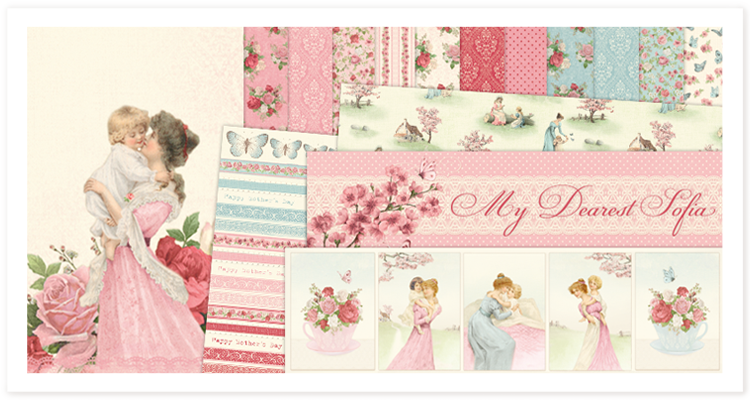 The world is full of lovely things, and every day offers moments worth remembering. Pion Design's new collection My Dearest Sofia captures the beauty in life, making it an easy task to preserve the most valuable of memories. With the perfect combination of bold patterns, inspiring sentiments and feminine florals My Dearest Sofia is certain to brighten up your day and projects!
My Dearest Sofia consists of 13 papers in the size 12×12", including one image sheet, as well as 4 single sided papers in 12×12" with 4 designs in 6×6". Within the collection Pion Design Palette you will find heavier weight papers
that will make a perfect match!