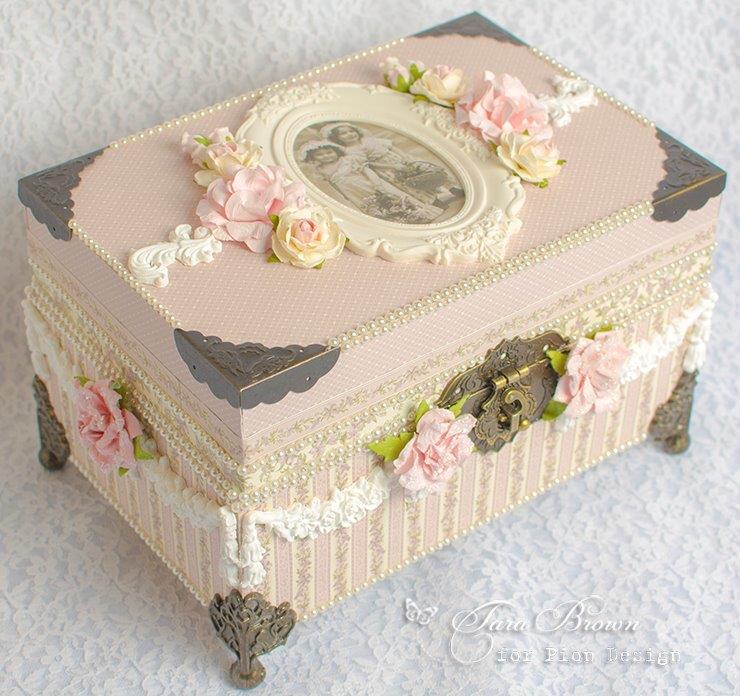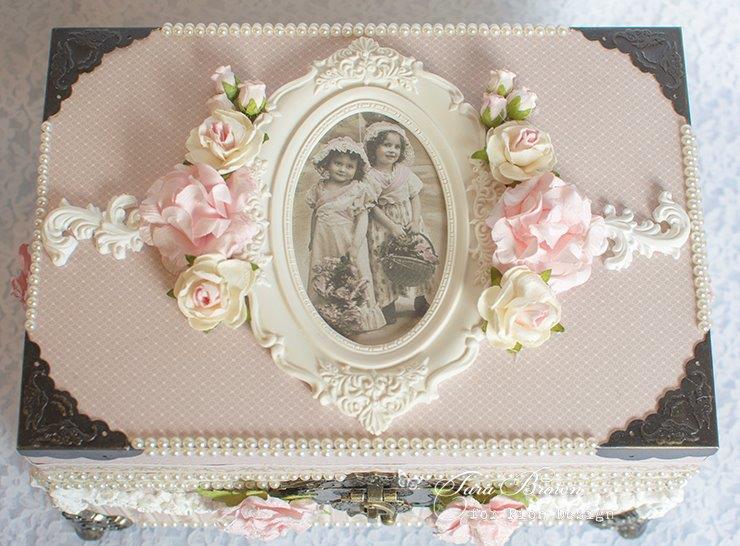 This chest was handmade from chipboard and contains a monthly mini album.
There are twelve pages in the mini album for each month of the year.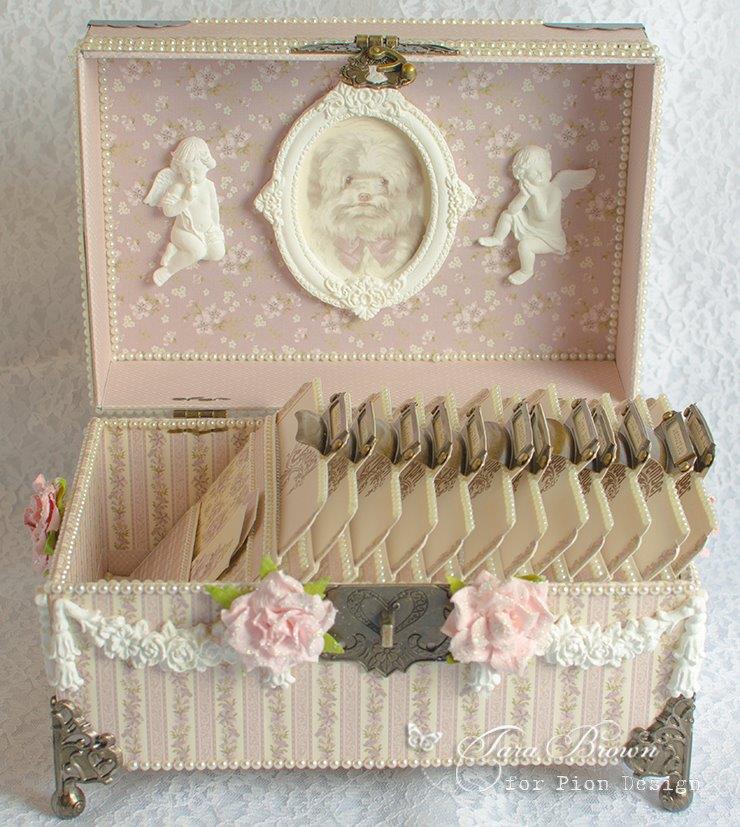 Each page consists of a large pocket with a pull-out card.  The front and back of the large pockets also has a smaller pocket at the bottom, so there is extra space for keepsakes.

This feminine, lovely paper makes amazing projects!
Tara
Pion Products:
Days Gone By – Morning Delights  PD 10007
Days Gone By – Forever Yours  PD 10010
Days Gone By – Borders  PD 10011
Days Gone By – Tags  PD 10012
Our Furry Friends – Bundle of Joy  PD 12003
Images From the Past –  Our Furry Friends  PD 1633
From Grandma's Attic – tinted – Springtime  PD 3109
Pion Design Palette – Pion White I  PD 6101