I enjoy making my own candles and of course this means that I want to make a nice wrapping. Here is a box with a window where you can see the candle. I have used the blue toned papers from Wintertime in Swedish Lapland.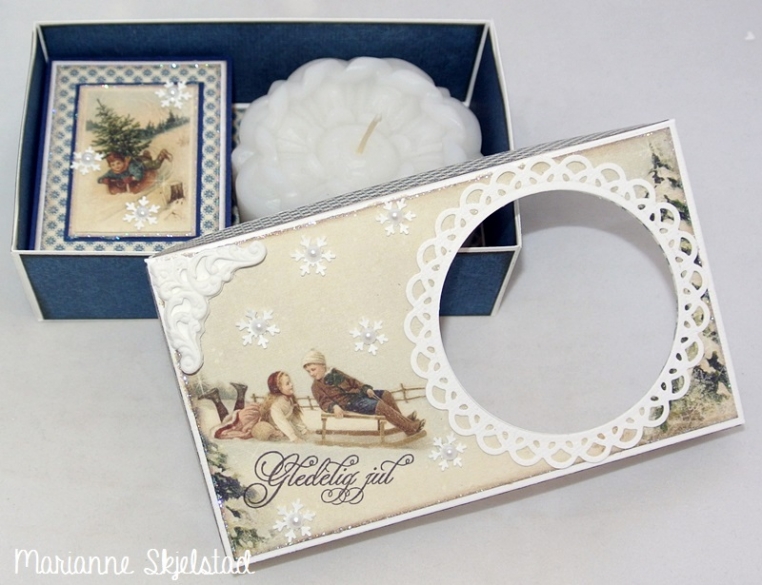 Here is the inside of the box and as you can see I have made a matching matchbox from the small 6×6″ sheet Nisse.
I wish you all a lovely day,
Marianne.
Pion products:
Wintertime in Swedish Lapland 6×6" – Sleigh ride PD3901
Wintertime in Swedish Lapland 6×6" – Nothern lights PD3904
Wintertime in Swedish Lapland 6×6" – Nisse PD3906
Wintertime in Swedish Lapland – Sleigh ride PD3801