The Winter and Christmas season bring families and friends together in a way that no other season does. This presents us with a wonderful opportunity to reflect on all the things we are grateful for in our lives.
In order to embrace the magic spirit of the season Pion Design presents the collection Days of Winter, a collection capturing the essence of Winter and Christmas inspired by a snow-covered village of old times.
With images and patterns of ice skaters on a frozen lake, calming walks through a silent landscape, delicate snowflakes, Christmas trees and Winter birds you will be given the opportunity to pass on the holiday spirit to all those precious to you.
Welcome to let the Days of Winter collection keep your memories and crafting moments warm this winter!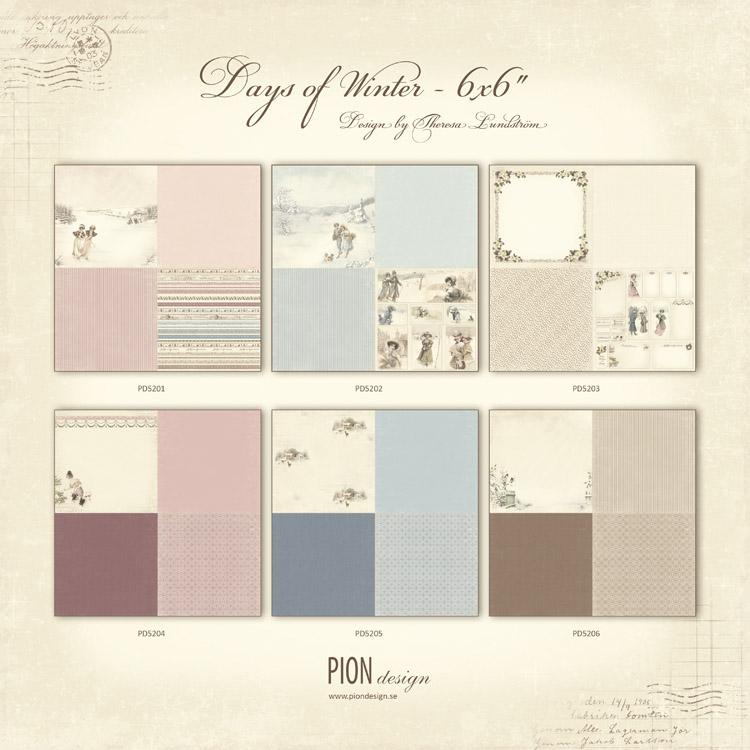 Days of Winter consists of 12 double sided papers in the size 12×12″ as well as single sided papers with 6×6″ designs. The collection is also available within Memory Notes, for fast and easy journaling in an instant.
Days of Winter will be ready for shipment by Tuesday July 29.
Welcome!