Our fabulous Design Team sure can create the most amazing things. Here are two inspiring cards created by Minna, using our most recent collection Alma's Sewing Room. Enjoy!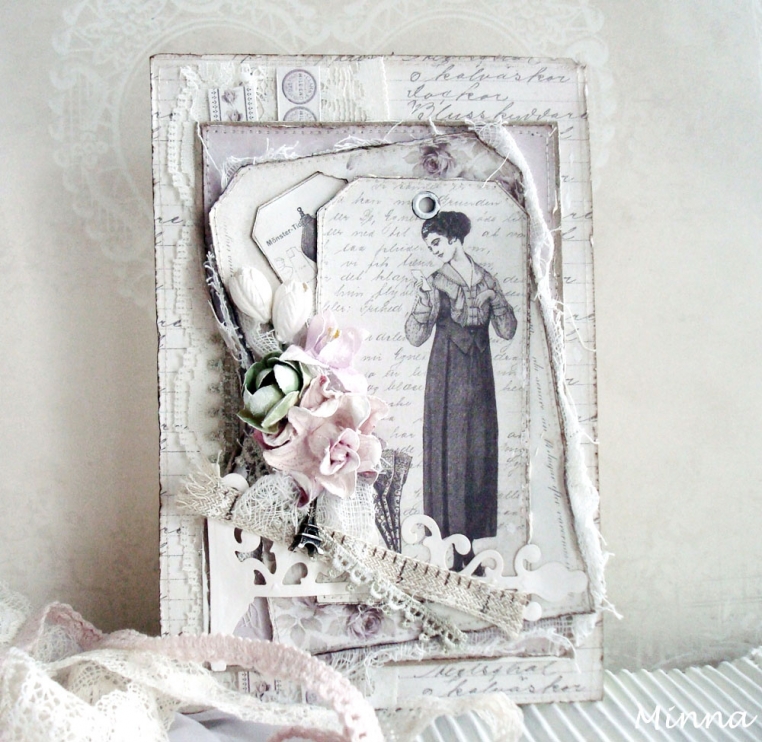 Hello to everyone,
I made these cards using papers from Alma's Sewing Room collection. The little things from the Cut out sheet are so wonderful to use, you can create so shabby chic style. I really love them!
I'm wishing you a wonderful day!
Minna
Pion products:
Alma's Sewing Room – Blue room PD3402
Alma's Sewing Room – Cut out PD3411
Alma's Sewing Room – Tags PD3412
Alma's Sewing Room – BordersPD3410
Alma's Sewing Room – Sewing collage PD3406
Alma's Sewing Room 6×6″ – Purple wallpaper PD3504
Alma's Sewing Room 6×6″ – Images PD3506
Alma's Sewing Room 6×6″ – Blue room PD3502