Hello!  This year for the Christmas season, I constructed three boxes and covered them with the festive new Winter Wonderland and Let's Be Jolly paper collections.
Each box also has a removable Christmas ornament with one of the amazing vintage tags from the collection on the top of the box, making it even more special!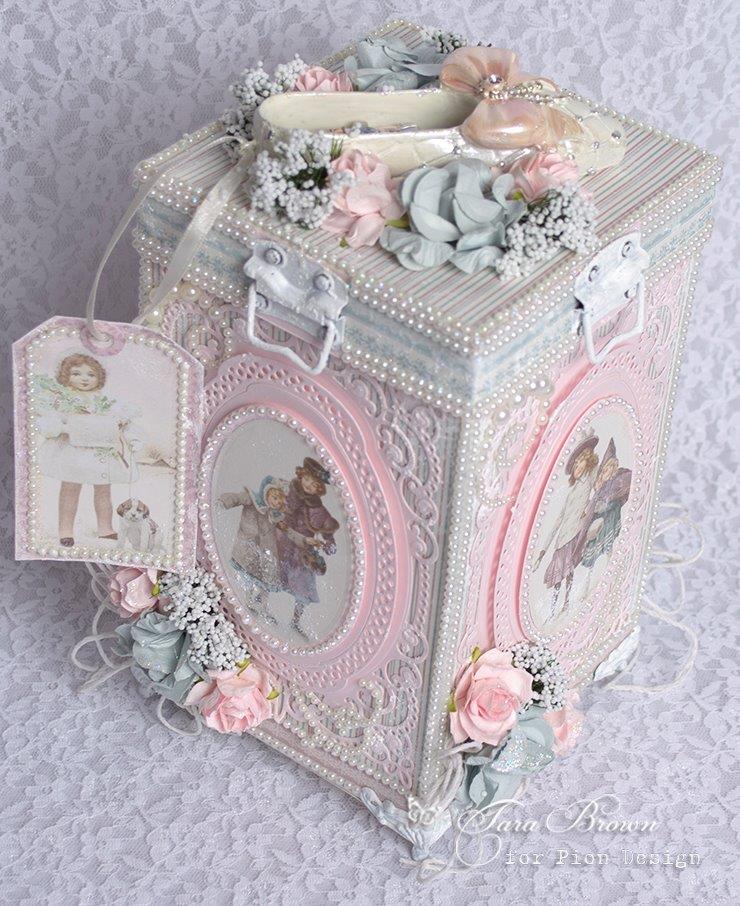 Six Christmas cards and matching envelopes are in each box.  I've included several cards from each box so you can see the beautiful images from these collections.
These Christmas card box sets with ornaments make great gifts thanks to the beautiful images and colors of these collections!
Tara
Pion Products Box 1 and 2:
Winter Wonderland – PD22006
Winter Wonderland – PD22011
Winter Wonderland – PD22012
Winter Wonderland – PD1641
Winter Wonderland – PD1642
Pion Products Box 3:
Pion Design Palette – Pion Green V PD6145
Pion Design Palette – Pion Red V PD6147
Let's Be Jolly – PD20011
Let's Be Jolly – PD20012
Let's Be Jolly – PD1639
Let's Be Jolly – PD1640