We at Pion Design want to wish you all a Happy New Year!
We are sure that 2014 will be filled with adorable projects and crafting inspiration here in the blog and we hope that you all will be given plenty of crafting occasions!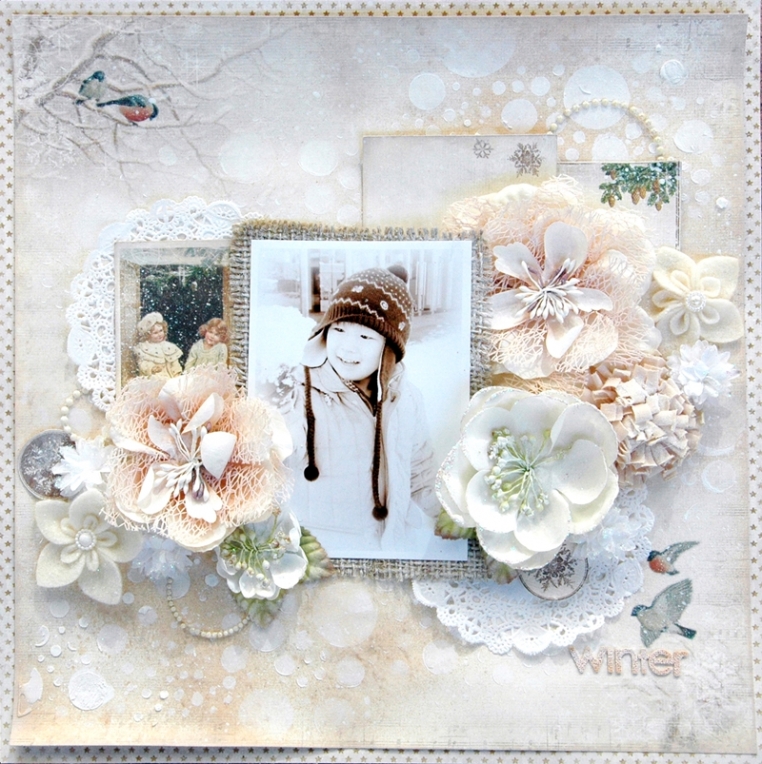 Hi everyone!
Here is my Layout using Wintertime in Swedish Lapland.
I wrapped the photo in the tone of white and beige gently.
Thanks for looking!
Maiko
Pion products:
Wintertime in Swedish Lapland-Winter bird PD3805
Wintertime in Swedish Lapland-Christmas bell PD3808
Wintertime in Swedish Lapland-Images PD3809
Wintertime in Swedish Lapland-Cut out PD3811
Wintertime in Swedish Lapland-Tags PD3812