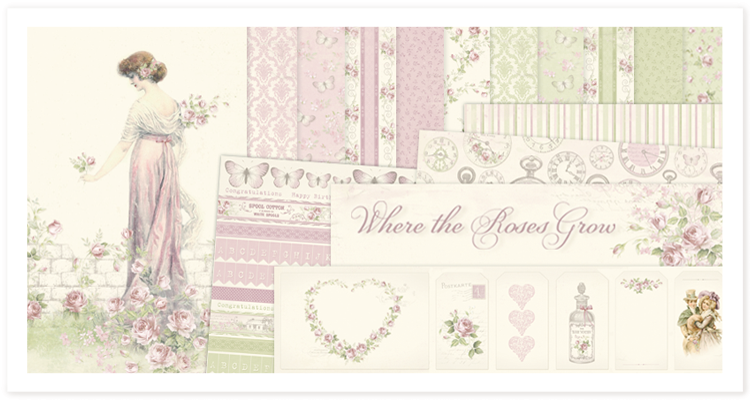 With inspiration from an untamed flourishing rose garden, Pion Design presents the paper collection
Where the Roses Grow.
This collection will evoke the feeling of strolling in a picturesque garden surrounded by the scent and beauty of flowers in bloom. With delicate attention to detail and a dusty rose color palette you will find that this collection brings flair to every crafting project. Allow yourself to indulge in the beauty of Where the Roses Grow and take the opportunity to enhance your crafting bouquet!
Where the Roses Grow consists of 13 papers in the size 12×12", including one image sheet, as well as 4 single sided papers in 12×12" with 4 designs in 6×6".
The collection Pion Design Palette has also been updated with two new sheets of solid basics. This way you are certain to find a matching heavier weight paper to all of your upcoming projects.
♥