Today we are so glad to present our new Guest Designer, Marie Holmström, a talented paper crafter who are certain to bring out the best in our papers. She is staying with us for May and June, and we are convinved that these upcoming weeks will be filled with crafting inspiration here in the blog!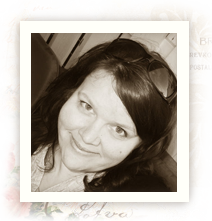 Hi!
My name is Marie and I have gotten the opportunity to be a guest designer here at Pion Design which I'm very happy about! I usually scrapbook layouts but since 2012 Project Life has become one of my biggest passions. I live in Kungsbacka, outside Gothenburg, Sweden, along with my partner, three children and two dogs. Scrapbooking for me is my way of breathing in a stressful everyday life. If you want to know more about me, you can visit my blog.
These lovely photos from 1992 are finally getting in to my album. The baby on the pictures is my oldest daughter, who is 23 years old today.
 The wonderful papers from Memory notes and A Day in May are perfect and I love how the results came out.
Thanks for looking!
Marie
Pion products:
A Day in May – Butterfly Dance PD4403 front
Memory Notes – A Day in May I PD4804
Memory Notes – A Day in May II PD4805
Memory Notes – A Day in May III PD4806