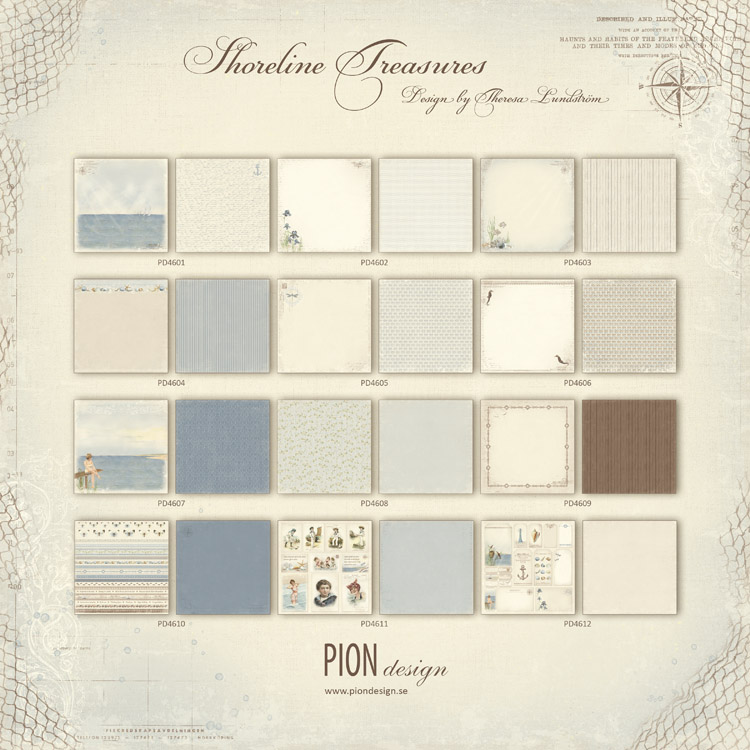 Sun kissed cheeks and picnics by the sea, castles in the sand and midnight swims. Every summer has its story, and inspired by all those endless days and sun-filled moments Pion Design presents
the paper collection Shoreline Treasures.
This collection captures the essence of a Summer by the sea, and with patterns and images such as seashells, sailing boats, knots, anchors and dragonflies you will be able to hold on to the reminiscence of Summer that always seems to pass you by in a heartbeat. Your story is waiting to be told, and knowing that the Summer memories outnumber the stars in the sky, Shoreline Treasures will allow you to preserve some of them.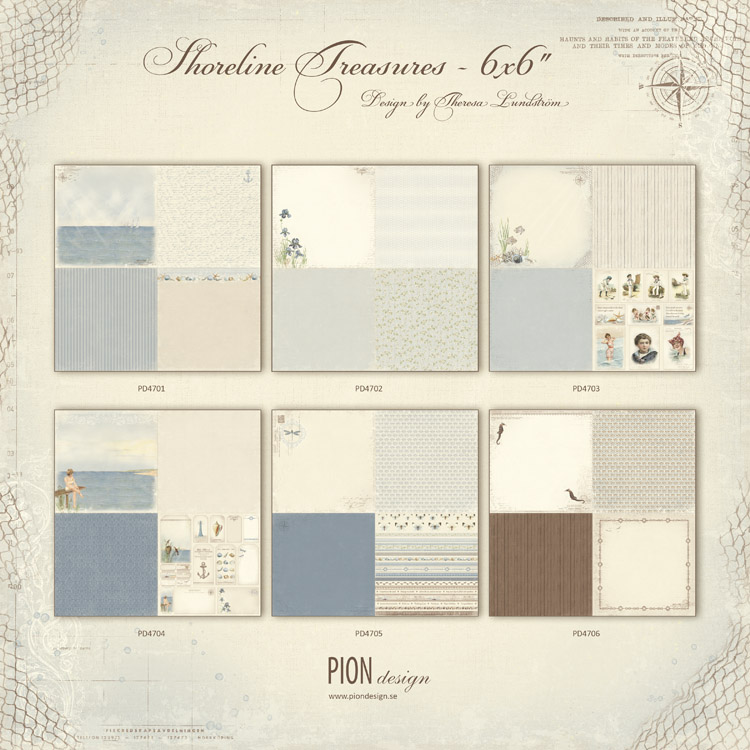 Shoreline Treasures consists of 12 double sided papers in the size 12×12″ as well as single sided papers with 6×6″ designs. This collection goes together perfectly with the A Day in May collection and is ready for shipment during next week.
♥
Welcome!