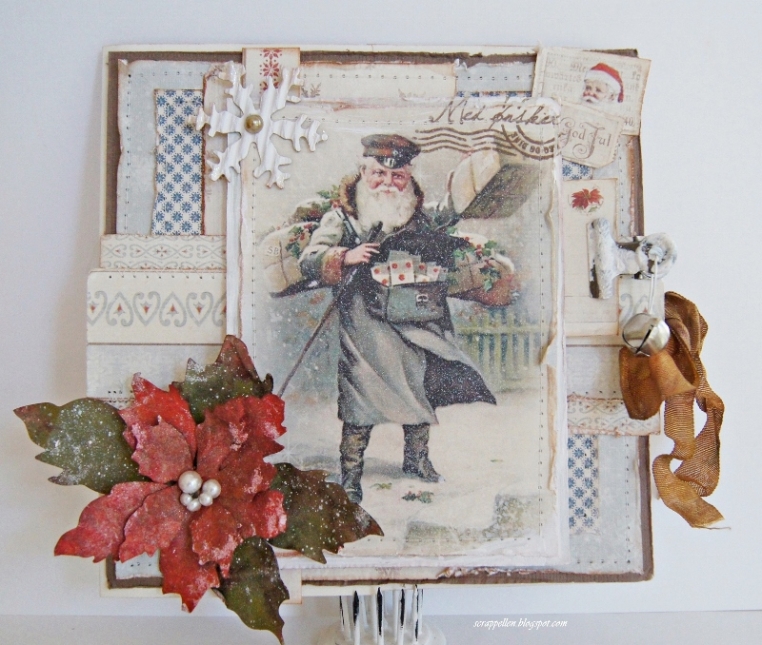 Hi everyone. Here I'm with a new Christmas card,  I have used different soft blues colors from "Winterland in Swedish Lapland.", and I love these vintagepapers, colors and images!
The flower is also made from this papers, but I've colored them with different red inks.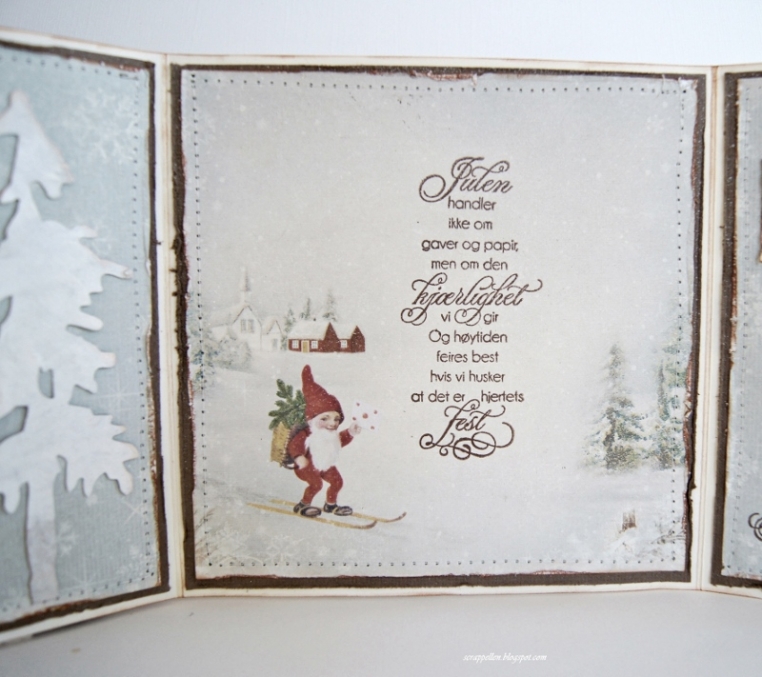 For the inside I've used  Wintertime in Swedish Lapland 6×6″ ~ Nisse .
Thank you for stopping by, have a nice day,
Ellen
Pion products:
Wintertime in Swedish Lapland – Images PD3809
Wintertime in Swedish Lapland- Icicles PD3807
Wintertime in Swedish Lapland 6×6″ – Nisse PD3906
Wintertime in Swedish Lapland 6×6″- Christmas flower PD3902
Wintertime in Swedish Lapland 6×6″ – Nothern lights PD3904
Wintertime in Swedish Lapland – Borders PD3810
Wintertime in Swedish Lapland – Cut out PD3811