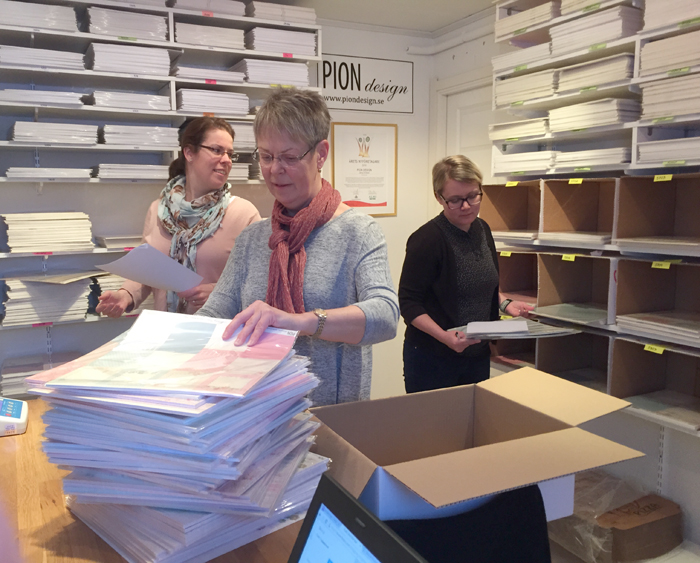 We at Pion love our retailers, and we are so glad to find more and more of them across the world!
As you all know, all of our papers start their journey at our warehouse here in Luleå in the north of Sweden,
before they reach hobby and scrapbooking stores worldwide.
We are so curious to see what our papers look like at our retailers, and next week we will catch a glimpse of some stores carrying our papers, starting with Vintage in KC, Kansas, USA!