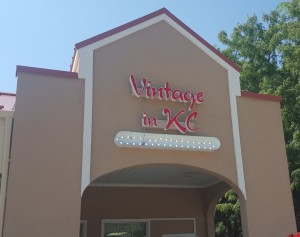 It's a true pleasure having retailers stationed all across the world, and we love that some of them
are offering us a peak of what our papers look like in their stores!
Today we want to invite you to Vintage in KC, Shawnee, Kansas, USA.
We can see that our papers fit in perfectly in this vintage style store!
Stop by for a closer look!