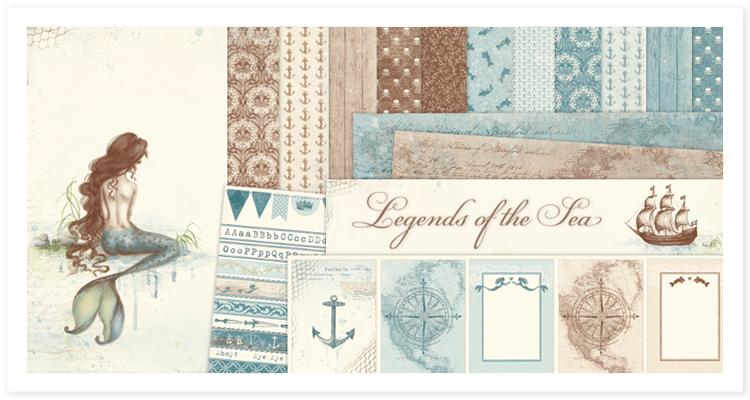 Adventure awaits with the new Pion Design collection Legends of the Sea. Inspired by numerous legends of pirate ships and mermaids, this collection will have you dreaming of a life at sea with its salty winds and hidden secrets. Featuring rich hues of blue and brown combined with images and patterns in a nautical theme,
Legends of the Sea makes the perfect backdrop for every crafting project this season.
Time to get on board and create your own everyday story!
Legends of the Sea consists of 13 papers in the size 12×12", including one image sheet, as well as 4 single sided papers in 12×12" with 4 designs in 6×6".
Within the collection Pion Design Palette you will find heavier weight papers that will make a perfect match.