This Monday we want you to meet our new Guest Designer, Angelica Franssen. We look forward to seeing plenty of amazing Pion Design projects from her these upcoming weeks!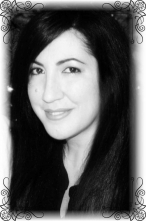 Hello, my name is Angelica Franssen. I'm married and have 4 children that you may have seen grow up in my scrapbook pages. I've been scrapbooking now for 17 years and it's become more than just a hobby to me. It's moved into a small business where I can work and play! I've always had a passion for paper and it shows in my scrapbook style. I love lots and lots of paper layers and embellishments. I add a small touch of mix media to my projects not to overwhelm or cover the paper, but to accent it more!
Pion has the most beautiful paper with it's beautiful designs and colors!  I am very honored to Guest Design for this amazing paper company!
Here are a few layouts to share using the To My Valentine paper collection. This collection is so romantic with it's lovely colors of red and cream. It also would work perfectly for concert themed pages.
Products used:
Love is in the Air: PD6803
Love Letters: PD6807
Roses of Love: PD6804
Memory Notes: PD6811
 Products used:
Everlasting Love: PD6802
Forget Me Not: PD6805
Love Song: PD6808
Products used:
Forever Yours: PD6809
Valentines Roses: PD6806
In my Heart: PD6801
Tags: PD6812
Memory Notes: PD6811