Et kort i blåtoner med de vakre papirene i kolleskjonen Grandma's school book.
Mønsterark som er brukt på dette kortet : Blue Wings 6×6, Cornflower 6×6, Red Clover 6×6, Forest 6×6, Tags, Swing to the clouds.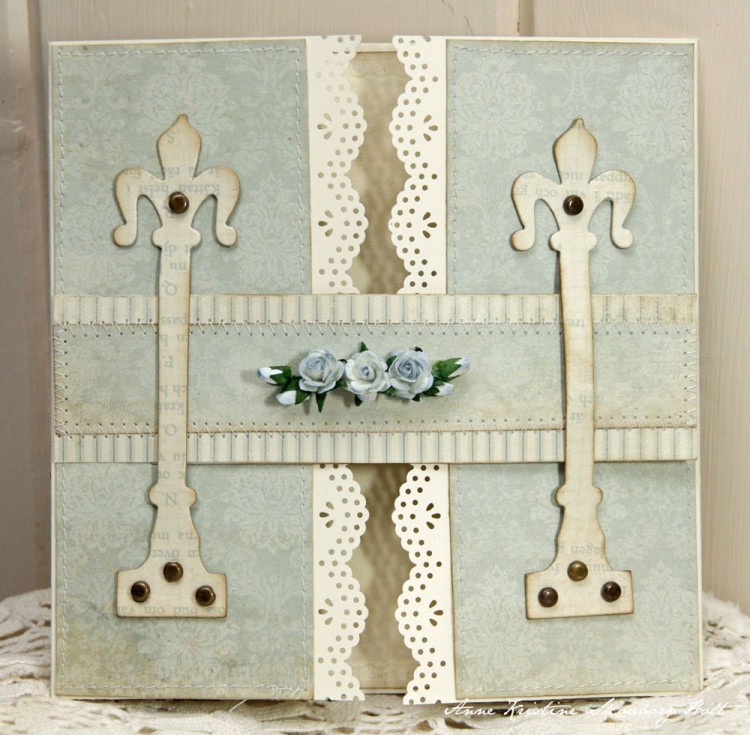 Tekst stempel fra Kort og Godt, blomster fra Wild Orchid Crafts. Blomsterkransen er stanet ut med dies fra Memory Box.
Ha en flott dag!
Anne Kristine