Hello Everyone,
Tracy here again.  My sister loves vintage and green so I tried to incorporate them into this circular birthday card.  The leaves were diecut using Pion Design Palette Green I.
The main focus is the vintage image from Grandma's Attic Tinted Bouquet.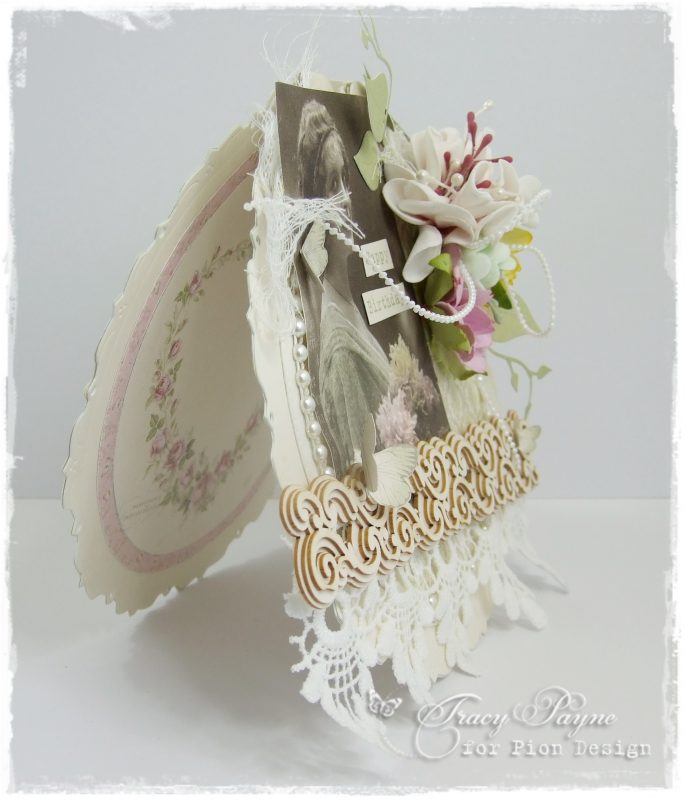 The inside was decorated using Where The Roses Grow "With all my Love" and butteflies from the  "Borders" sheet.
Hope you like it.
Hugs Tracy x
Pion Design Products:-
Pion Design Palette Green I – PD6107
The Songbird's Secret 6×6″ – PD8504
Where the Roses Grow – With All My Love PD8302
Where the Roses Grow – Borders PD8211
Grandma's Attic Tinted Bouquet PD3104