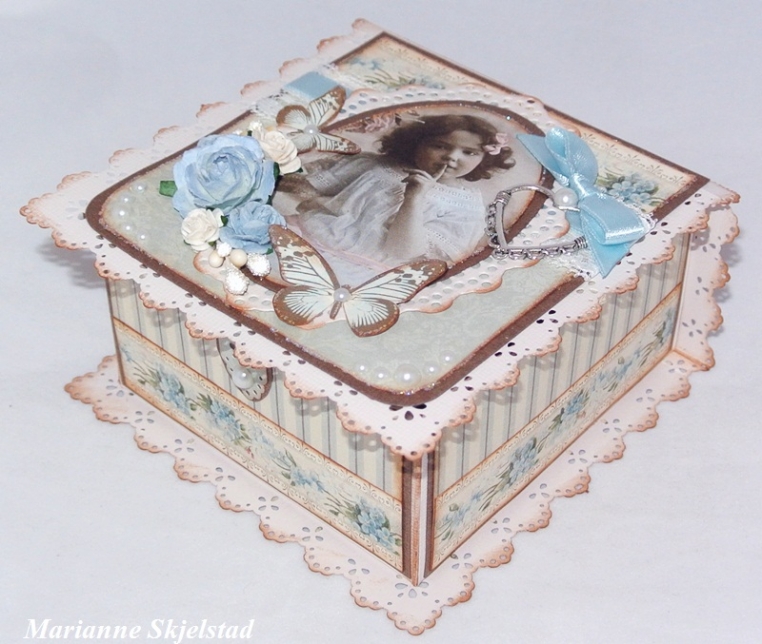 I have made a jewellery box containing eight pockets.
I have used the blue papers from the collection Grandma's school book and bordes and butterflies from
From my Heart II.  The beautiful vintage picture is From Grandma's Attic – tinted.
I have used the same  papers on the inside.
I have also attached a pair of small silk handles on the top box. Here you can see how easily it can be lifted and give you access to the bottom pockets.
Thank's for stopping by!
Marianne
Pion products:
Grandma's school book – Swing to the clouds PD2502
Grandma's school book – Daisy PD2508
From my Heart II – Borders PD2010
From Grandma's Attic ~ tinted – Girls PD3102