Pion Design proudly presents two new paper collections: the gracefully patterned Days Gone By and the playful and charming Our Furry Friends. These two collections are designed to complement and match each other, and is a must for every crafter!
Life is full of beauty, and happiness can be found in the smallest of things. Knowing that every moment counts, Pion Design's new paper collection Days Gone By has captured the essence of a life lived to its fullest. With these wonderful papers you will be able to rejoice in the magical details of everyday life as you create memorable gifts and keepsakes for those close to your heart!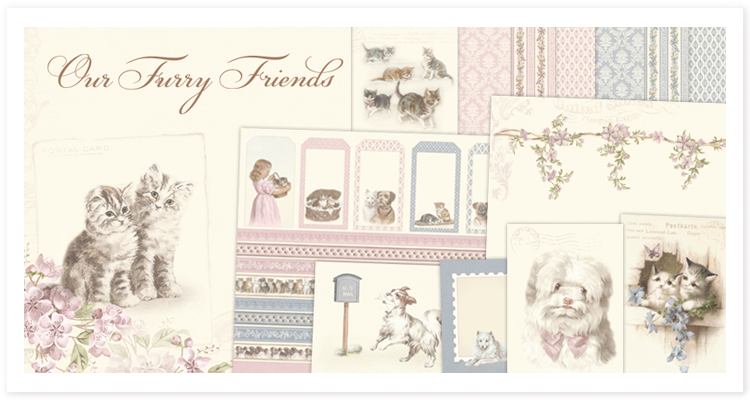 As a celebration to all those beloved pets in our lives, Pion Design releases the cutest collection ever:
Our Furry Friends! With old-fashioned images of playful and heart-warming pets, this collection will add smiles and sunshine to your crafting. Let Our Furry Friends show you that there is always a place for a puppy or a kitten in every crafting project!