We at Pion Design want to wish you all a wonderful and joyous Christmas with this spirited project from Tara!
Hello!  This matching card and cottage will be given as a holiday gift set. The accordion card features the soft vintage images from the Christmas Wishes collection.
This type of card works great to display these beautiful images!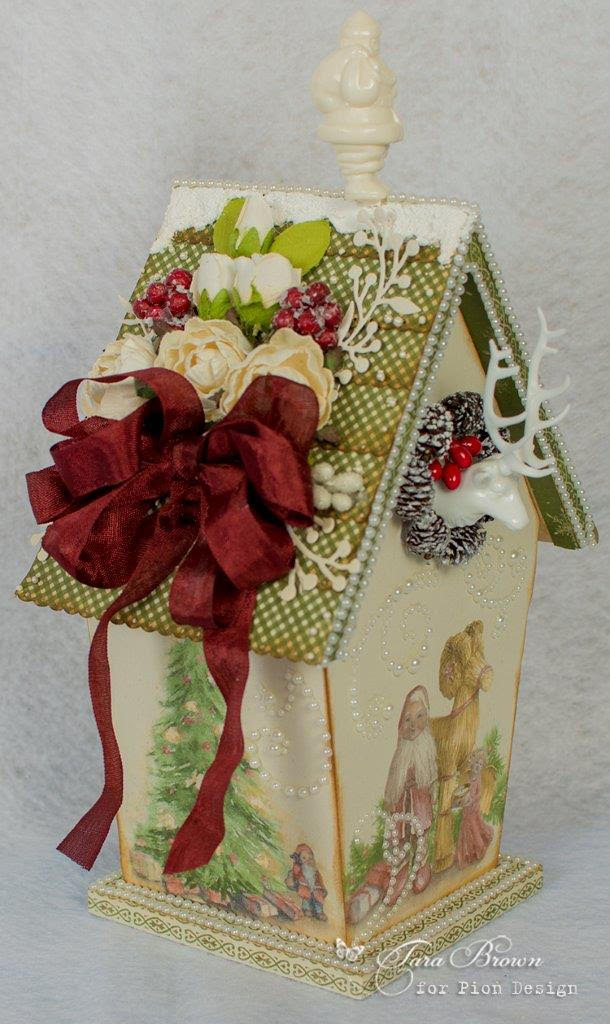 Matching papers were used to cover this little wood birdhouse and turn it into festive holiday decor. These lovely vintage images are the reason I love Pion Design papers so much!
Best wishes for a wonderful, meaningful holiday season!
Tara
Pion Products – Accordion Card:
Christmas Wishes – December Birds PD9805
Christmas Wishes – Borders PD9811 front
Christmas Wishes – Tags PD 9812 front
Images From the Past – Christmas Wishes PD1631
Pion Design Palette – Pion Green V PD 6145
Pion Design Palette – Pion Red V PD 6147
Pion Products – Christmas Cottage:
Christmas Wishes – Good tidings PD9801 front
Christmas Wishes – Christmas morning PD9802 front
Christmas Wishes – December birds PD9805 back
Christmas Wishes – Snowfall PD9808 back
Christmas Wishes – Borders PD9811 front
Pion Design Palette – Pion white II PD6102